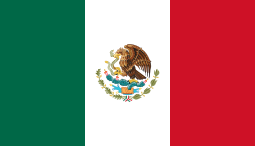 According to the Pew Research Center, Mexican Americans are the largest Latino group in the U.S, totaling 36.6 million in 2017. To say that Mexican-American authors have been pioneers in Latino literature would be an understatement. Their accomplishments are too many to capture on one page. Still, here are some of our favorites.
---


Sandra Cisneros is a major reason why sales of Latinx books thrived in the 1980's after the publication of The House on Mango Street. Cisneros is the author of Bad Boys (1980), My Wicked Wicked Ways (1987), and Loose Woman (1994). Her story collection Woman Hollering Creek and Other Stories (1991) is the winner of the PEN Center West Award for Best Fiction, She is also the author of the children's book Hairs/Pelitos (1994).
---

Reyna Grande is the author of The Distance Between Us, (Atria, 2012), A Dream Called Home (Atria, 2018), Across a Hundred Mountains, (Atria, 2006) and Dancing with Butterflies (Washington Square Press, 2009).
---

Rigoberto González is the author of The Book of Ruin, Unpeopled Eden, winner of the Lambda Literary Award and the 2014 Lenore Marhall Poetry Prize, Other Fugitives and Other Strangers (Tupelo Press, 2006); and So Often the Pitcher Goes to Water Until It Breaks (University of Illinois Press, 1999).
---

Juan Felipe Herrera is the 21st Poet Laureate of the U.S. He is the author of thirty books. His poetry collections include Every Day We Get More Illegal (City Lights, 2020), Notes of the Assemblage (City Lights, 2015), Senegal Taxi (University of Arizona, 2013); Half of the World in Light: New and Selected Poems (2008), a recipient of the PEN/Beyond Margins Award and the National Book Critics Circle Award; 187 Reasons Mexicanos Can't Cross The Border: Undocuments 1971-2007 (City Lights, 2007); and Crashboomlove: A Novel in Verse (University of New Mexico, 1999), which received the Americas Award.
---

Ana Castillo is the author of Give It To Me (The Feminist Press, 2014), The Guardians (Random House, 2008), Peel My Love Like an Onion (Doubleday, 1999), Loverboys (W.W. Norton, 1996), and So Far From God (W.W. Norton, 1993)
---
---

Norma E. Cantú is the author of Canícula: Snapshots of a Girlhood en la Frontera. Her most recent publications include Cabañuelas and Meditación Fronteriza, Poems of Love, Life and Labor.
---

Erika L. Sánchez is the author of Lessons on Expulsion and I Am Not Your Perfect Mexican Daughter, a 2017 finalist for the National Book Award for Young People's Literature.
---

Luis Alberto Urrea is the author of the Pulitzer Prize Finalist, The Devil's Highway, the novels The Hummingbird's Daughter, Into the Beautiful North, and Queen of America, The Water Museum, a PEN/Faulkner Award finalist, and The House of Broken Angels.
---

Daniel Chacón is a professor of creative writing at the University of Texas, El Paso. He earned an MFA in creative writing from the University of Oregon. He is the author of several books, including The Cholo Tree and Hotel Juárez: Stories, Rooms and Loops, which won the 2014 PEN Oakland Award for Literary Excellence.
---

Tim Z. Hernandez is an award winning poet, novelist, and performance artist. His debut collection of poetry, Skin Tax (Heyday Books) received the 2006 American Book Award from the Before Columbus Foundation, and the James Duval Phelan Award from the San Francisco Foundation. His debut novel, Breathing, In Dust (Texas Tech University Press) was featured on NPR's All Things Considered, and went on to receive the 2010 Premio Aztlan Prize in Fiction. His second collection of poetry, Natural Takeover of Small Things was released in 2013 and received the 2014 Colorado Book Award, and his novel, Mañana Means Heaven, which is based on the life of Bea Franco, also released in 2013, went on the receive the 2014 International Latino Book Award in historical fiction. His latest book, "All They Will Call You," was released on January 28, 2017.
---

Maceo Montoya is a California-based author, artist, and educator who has published books in a variety of genres. His first novel, The Scoundrel and the Optimist (Bilingual Review, 2010), was awarded the 2011 International Latino Book Award for "Best First Book" and Latino Stories named him one of its "Top Ten New Latino Writers to Watch." In 2014, University of New Mexico Press published his second novel, The Deportation of Wopper Barraza, and Copilot Press published Letters to the Poet from His Brother, a hybrid book combining images, prose poems, and essays. Montoya's third work of fiction, You Must Fight Them: A Novella and Stories (University of New Mexico Press, 2015) was a finalist for Foreword Review's INDIEFAB Book of the Year Award. Montoya's most recent book is Chicano Movement for Beginners, a work of graphic nonfiction.
---

Malín Alegria is the author of two Young Adult novels, a four-book series, and several short stories. Her first novel, Estrella's Quinceñera was selected Bitch Media's 100 YA books for Feminist Readers. Her second novel Sofi Mendoza's Guide to Getting Lost in Mexico was released May 2007. Both titles published by Simon & Schuster. In 2011, Malin was featured on NPR's special series: 2 Languages, Many Voices, Latinos in the US.She published the "Border Town" series with Scholastic in 2012.
---

David Bowles is a Mexican-American author from south Texas, where he teaches at the University of Texas Río Grande Valley. He has written several titles, most notably The Smoking Mirror (Pura Belpré Honor Book) and They Call Me Güero (Tomás Rivera Mexican American Children's Book Award, Claudia Lewis Award for Excellence in Poetry, Pura Belpré Honor Book, Walter Dean Myers Honor Book).
---
Helena María Viramontes is the author of The Moths and Other Stories and two novels Under the Feet of Jesus and Their Dogs Came With Them. She has also co-edited with Maria Herrera Sobek, two collections: Chicana (W) rites: On Word and Film and Chicana Creativity and Criticism. A recipient of numerous awards and honors, including the John Dos Passos Award for Literature, and a United States Artist Fellowship, her short stories and essays have been widely anthologized and her writings have been adopted for classroom use and university study.
---
Click on the links below and check out how the following authors have also made great contributions to Mexican American/Chicano literature.
---